Developing countries need a robust deal at the 21st Conference of the Parties (COP21) in Paris, as well as an ambitious action plan to ramp up action afterwards. The EU can help finalise the deal by offering more in the key negotiating fora, especially on adaptation support and finance.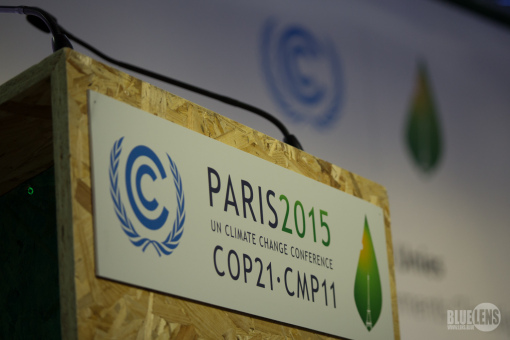 COP21 podium. Photo credit: Mark Dixon
This briefing note from the European Think Tanks Group (ODI, DIE, ECDPM, FRIDE and IDDRI) looks at the challenges and opportunities for EU climate action. Climate change and energy have become central issues in foreign and security policy, and the EU needs to look beyond 2030 and focus on sustainability issues up to 2050, both within Europe and beyond its borders.